Bowers Mansion Regional Park
The mansion will be open for weekend & holiday tours from May 20, 2023 through October 29, 2023.
4005 Bowers Mansion Road, New Washoe City, NV 89704 (click here to view a map)
Park Ranger Office: (775) 849-1825
Bowers Mansion Office: (775) 849-0201
Bowers Pool: (775) 849-0644

Bowers Mansion Regional Park is located on the eastern slope of the Sierra Nevada mountains, approximately 20 miles south of Reno on old 395. Expansive sunny lawn areas and lots of tall shade trees make this a perfect spot for picnics. There are two group picnic pavilions (reservable) as well as many individual picnic sites available on a first-come, first-serve basis. The park also offers a seasonal outdoor pool, two children's playgrounds and the Historic Bowers Mansion.
Wildlife
Bowers Mansion Regional Park is home to a wide variety of plant and animal species. For photos of some of these species, click here. We have also been working with local Wildlife Photographers to capture pictures and videos of the parks wildlife. You can see all of this on the parks Facebook Page. Also, check out Bowers Mansion Regional Park on iNaturalist.
Programming
Nevada Living History Day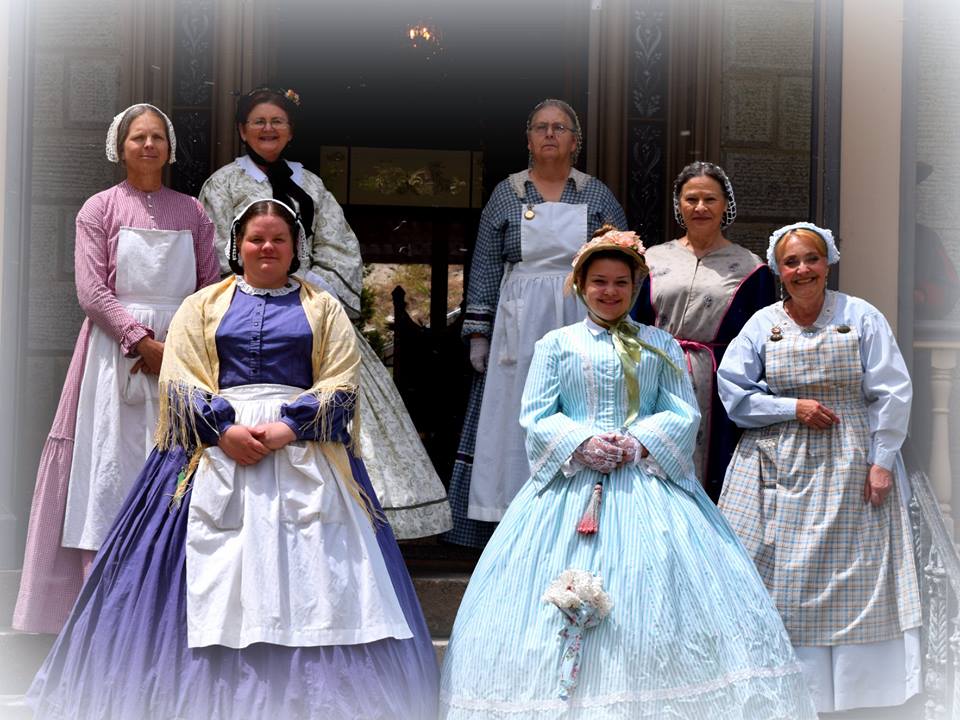 Mark your calendars! Saturday, October 21, 2023 will be the next Nevada Living History Day. Various exhibits and demonstrations take place 
inside
 the mansion as well as a
 mansion history talk at the top of each hour. Self-guided tours available for $8 adults and $6 children & seniors (cash only please).
For future event dates, keep an eye on our 
calendar of events page
.
Programs on the Porch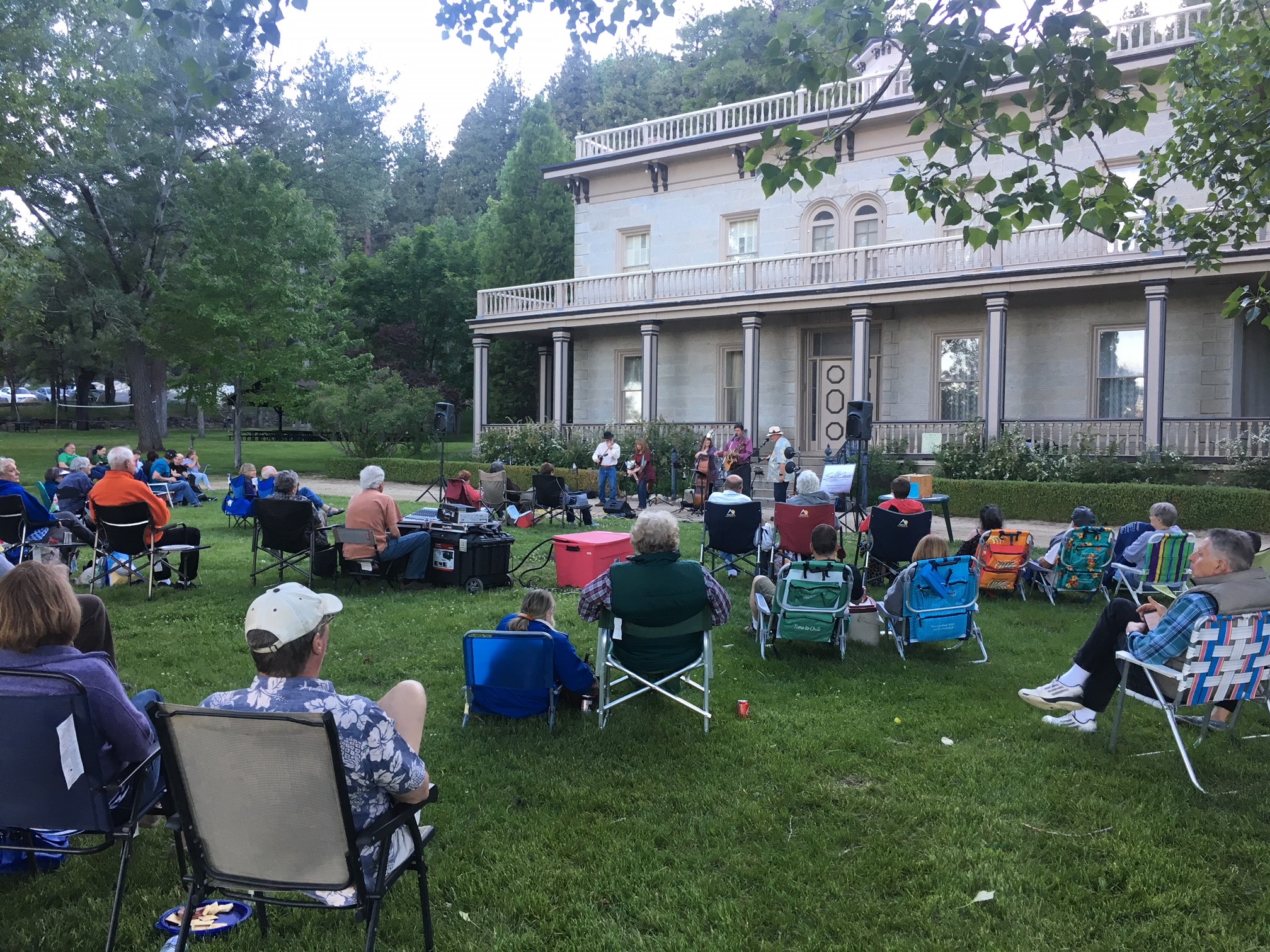 This year's theme was 'Wildlife Edition'. Bring a blanket or chair and enjoy this free* series each Spring in front of the historic Bowers Mansion. *This series is free, however donations are happily accepted for the speakers.
May
May
June
June
June
June
Media
The mansion and its history has been featured in various videos & articles. Click the links below to view them:
A visit by the 'History Hunters' (2022)
Washoe Life Podcast highlighting the incredible life of Eilley Bowers (2022)
'Saving Bowers Mansion' (Article in Nevada Magazine, Spring 2021)
Interpreting Park Biodiversity Through Wildlife Photography (2020 Virtual Presentation)
'Wild Nevada' (Episode 509)
'Knowing Nevada' video (News 4)
Legendary Nevadans: Eilley Bowers of Washoe Valley (Travel Nevada)
Biography of Alison (Eilley) Oram Bowers (Nevada Women's History Project)
'Mysteries at the Castle' (Season 3, Episode 3) - This episode aired on January 22, 2016. (skip to 29:19 in the video)
Bonanza - Under Attack [1995] - Portions of this TV movie were filmed at Bowers Mansion. The inside of the mansion first appears at 5:48 in the video.
Bonanza (Season 1, Episode 7)
- Aired on October 24, 1959, the mansion is shown at the end of the show (46:28 in the video) as the home constructed by Annie O'Toole after striking it rich. The footage of the mansion was reused in season eight's "The Greedy Ones" as mining tycoon Shasta's estate.
1955 Episode of 'Death Valley Days' about Eilley Bowers
Pet Policy
Please note that due to the historical significance, pets are not allowed at Bowers Mansion Regional Park with the exception of service animals.
Picnic Areas
The day use individual picnic areas are available on a first come, first serve basis. The Comstock Pavilion and Washoe Pavilion are available by reservation only. For availability or to request a reservation, click here or contact Park Reservations at (775) 823-6501 or reserveparks@washoecounty.gov
Bowers Mansion Pool
The William N. Pennington Foundation has donated over $500,000 to renovate the Bowers Mansion Pool over the years. This "Z" shaped, 44 meter, heated outdoor pool operates seasonally and includes easy entry ladders and a hydraulic lift. For more information, visit the Bowers Mansion Pool webpage or call 775-849-0644.
Historic Bowers Mansion
The historic Bowers Mansion is located within the park and offers a rare glimpse into Nevadan life of the 1860's. L.S. "Sandy" Bowers and his psychic wife, Eilley Oram, earned a fortune in their silver mine near Gold Hill, Nevada and became Nevada's first Comstock Lode millionaires. With their wealth, they built the mansion in 1864 and then traveled the world to furnish it. It is now one of the most impressive restored homes in Nevada. The mansion is open seasonally for weekend & holiday guided tours and there is a small visitor center located directly behind the mansion. For more information, visit the Bowers Mansion webpage or call 775-849-0201.