Latest Park News
Sheep Grazing in Arrowcreek begins May 15 
Sheep will be grazing in the Arrowcreek area for the purpose of fuels reduction again this year beginning on Monday, May 15. They will start in the Thomas-Whites Creek area and then head north along the Sierra Front. They are anticipated to graze for approximately two months. The National Forest Service will have a Forest Order signed requiring dogs to be on leash in the area while the sheep are present to avoid potential conflict. Please be on the look-out for signs along the trailheads. 


Closures at Park Facilities
Washoe County Park facilities inevitably experience closures, many of which are unexpected and unavoidable. We regret that this happens but do our best to post updates as soon as possible. Click here to read more about why these closures happen, and what you can do to stay in the know. 
 
Off-Leash Dog areas have been approved for select parks!
After a one-year pilot program, the Washoe County Open Space and Regional Parks Commission approved utilizing certain athletic fields for off-leash dog use during certain non-team use times. The program consists of three designated soccer fields in three different parks - North Valleys Regional Park, Lazy 5 Regional Park, and South Valleys Regional Park. Check out Dog Parks & Off-Leash Areas for more details! 

Washoe County Parks has been designated Smoke & Vape-Free
Washoe County and the Washoe County Health District, City of Reno and City of Sparks have worked together on a regional effort among all jurisdictions to ensure our city and county parks are designated smoke and vape-free locations.
Taking into consideration the health of people, pets, wildlife, environmental impacts, maintenance, clean-up costs, and fire risk, residents and agencies have agreed that ensuring our parks are smoke and vape-free is in the best interest of our community.


Download the MOBILE version of the Galena Creek Nature Trail Guide
Explore the Nature Trail located at Galena Creek Regional Park while following along to our new mobile and interactive Galena Creek Nature Trail Guide, formatted for easier use from a mobile device.

'Birds of Davis Creek Regional Park' Guide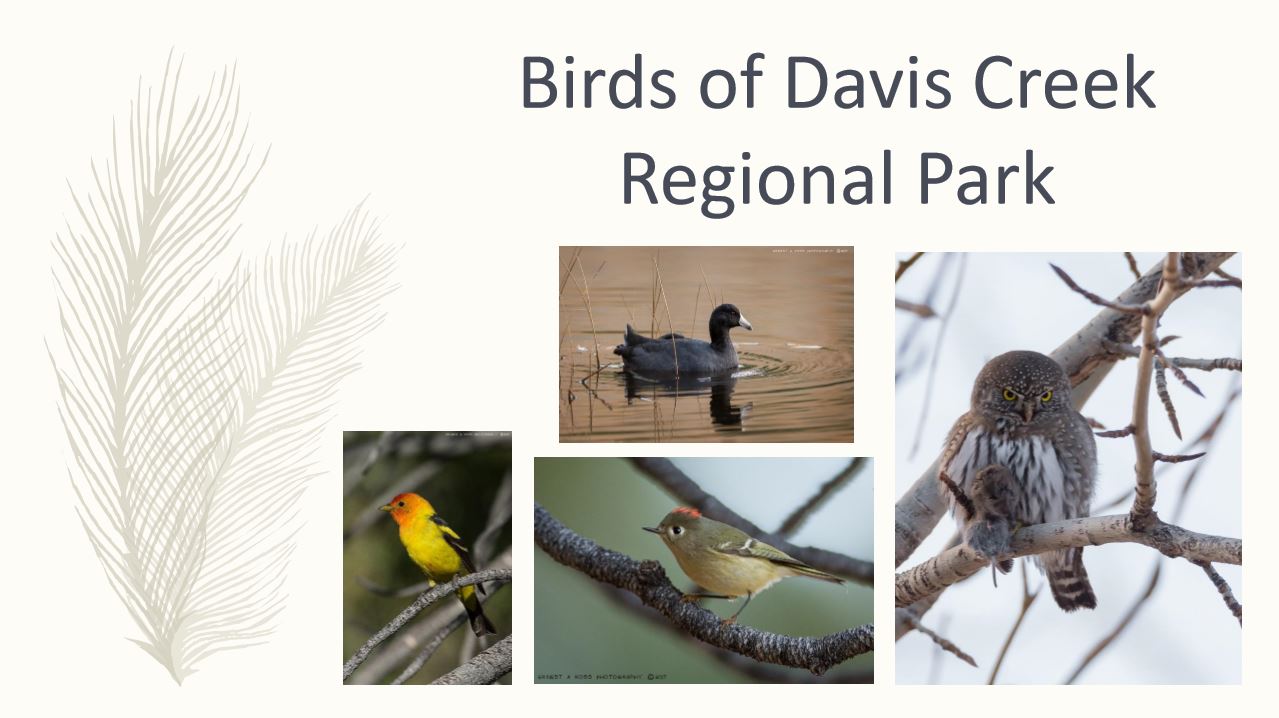 If you enjoy birding, be sure to visit
Davis Creek Regional Park
as it is a hotspot for birds! Being located in the transition zone between the forested Sierra Nevada's and the Great Basin Desert, this park is home to many species of birds. All the pictures in the
Birds of Davis Creek Regional Park Guide
were taken within the park and information was acquired from allaboutbirds.org
Pick up a Junior Ranger Activity Guide!
Looking for engaging, park-based activities to do with your children? Download our Junior Ranger Activity Guide (coming soon!) or pick up a copy at your local park office. This free program includes a monthly Park Ranger-led program series in a Regional Park near you, can also be done at your own pace, is flexible enough to appeal to a large age range, and can be completed at any combination of Washoe County parks. Visit our Become a Junior Ranger page for complete details.

Current Planning & Development Projects: Click Here.