Arrowcreek Park
2950 Arrowcreek Parkway, Reno, NV 89511 (click here to view a map)
Park Ranger Office: (775) 849-2511
This 11-acre park has children's play equipment, a group picnic pavilion, individual picnic tables, a small outdoor amphitheater and a turf area of approximately three acres. It also includes access to Lower Thomas Creek Trail. Reaching the Upper Thomas Creek Trail requires a 2.5-mile hike with a 700-foot gain in elevation. This trail offers beautiful wildflowers at the right time of year, and is best used between March and October. Dogs may use the trail but must be kept on a leash (see park rules and regulations here).
The group picnic pavilion is first-come/first served, and is non-reservable. Picnic groups of 25 people or more are required to obtain a group-use permit and use a designated reservable area elsewhere. The nearest reservable picnic pavilion is located at South Valleys Regional Park, 15650 Wedge Parkway in Reno.
For plant & animal species found here, check out Arrowcreek Park on iNaturalist.
Park History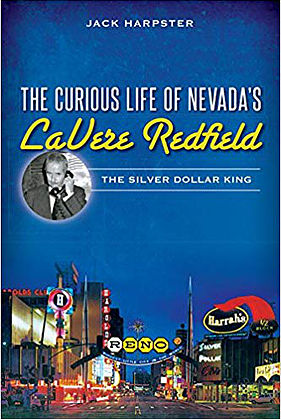 The history of Arrowcreek Park is very interesting in that it is tied to a man described as Reno's version of Howard Hughes…an eccentric millionaire by the name of LaVere Redfield. Unlike Hughes who was born into money, LaVere Redfield was born into a poor family but amassed millions during his lifetime through his own business prowess and penny-pinching ways. He and his wife Nell moved to Reno from California in 1935 and amassed many acres of land around Reno over the years. Nell Redfield lived almost seven years after her husband's death in 1974. She set up the Nell J. Redfield Foundation which donates to various causes in northern Nevada. The land around Reno owned by the Redfields has either been donated or is being sold gradually to fund the ongoing charitable projects funded by the foundation.
Activities: BBQ/Picnicking,  Hiking/Walking,  Children's Playgrounds,  Junior Ranger Program,  Horseback Riding,  Photography
 
Facilities: Multipurpose Turf Area,  Outdoor Amphitheater,  Children's Playgrounds,  Trail Access,  Group Picnic Pavilion,  Equestrian Parking