Park Programs
Regional Parks and Open Space hosts a variety of ongoing and annual programs throughout the year. See below for a sampling and check the Events Calendar to see what's coming soon! 
Junior Ranger Program 
Visit the Junior Ranger Program page for more information on how you can help the kiddo in your life to become a junior ranger! This self-led program includes an activity guide and instructions on how to earn your very own "badge". 
Ranger Walks
Throughout the year there are scheduled walks presented by the Washoe County Park Rangers. The locations and topics change throughout the year, but are always informative and fun. For more info, keep an eye on the Ranger Walks page. 
Come In From The Cold
This family entertainment series has become a fast favorite with young and old alike. Held Saturday evenings during the winter in the Bartley Ranch Regional Park's Western Heritage Interpretive Center, a multitude of live regional musicians entertain with their unique brand of performance styles. The series usually starts early in January and runs into March. Click here for the 2023 schedule!
Story Stroll

In partnership with the Washoe County Library System, Davis Creek Regional Park occasionally offers a springtime Story Strolls to promote reading, highlight the park's 0.7 mile loop Nature Trail, and engage the community.
Agriculture Day
Taking place in the Nevada Farms and Families area of Rancho San Rafael Park during spring, this family friendly event is a fun opportunity to visit with farm animals and enjoy activities related to all things parks and agriculture.
Programs on the Porch

Bring a blanket or chair and enjoy a Friday evening of live performances from the historic Bowers Mansion porch! This series in late spring is free, however donations are happily accepted for the performers. 
Swimming Lessons
Held most summers at the historic and scenic Bowers Mansion Pool, three sessions of swimming lessons are offered for children ages 3 to 12. The Bowers Mansion Pool's certified lifeguards provide group instruction for toddlers up to our more advanced swimmers. Click here for info on the 2023 season!
Lazy 5 Summer Music Series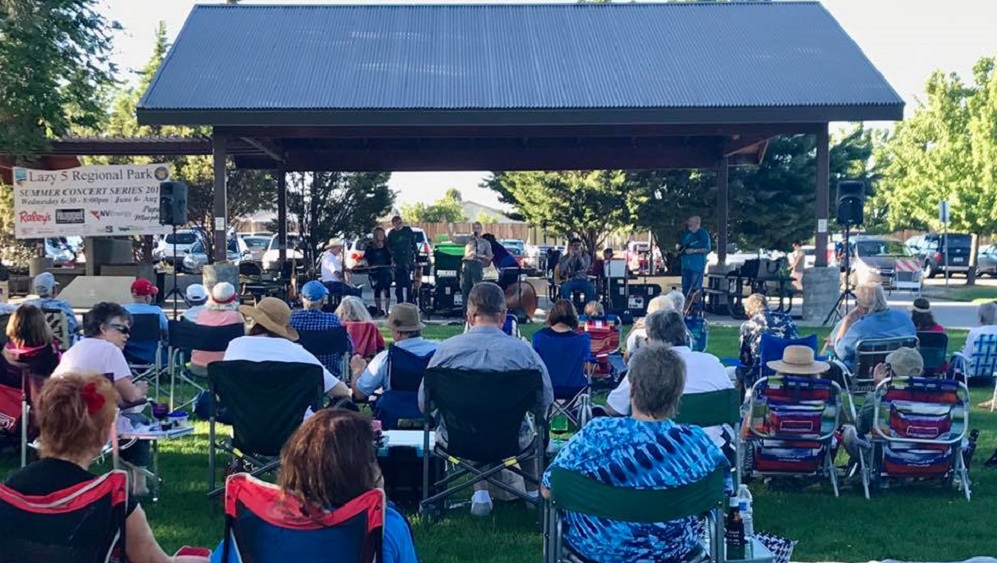 Thanks to the support of many local business sponsors, Lazy 5 Regional Park annually hosts a free Summer Music Series featuring quality entertainment from a variety of local and regional artists and genres. The series has grown in popularity and attendance over the years with over a thousand family members, friends and neighbors coming together to enjoy a nice summer evening of music under the trees. Each concert night also has a food truck and mobile pub on site so there are always dinner and drink options. The series runs Wednesday evenings from mid June to mid August. Click here for the 2023 schedule!
Bowers Mansion Living History Day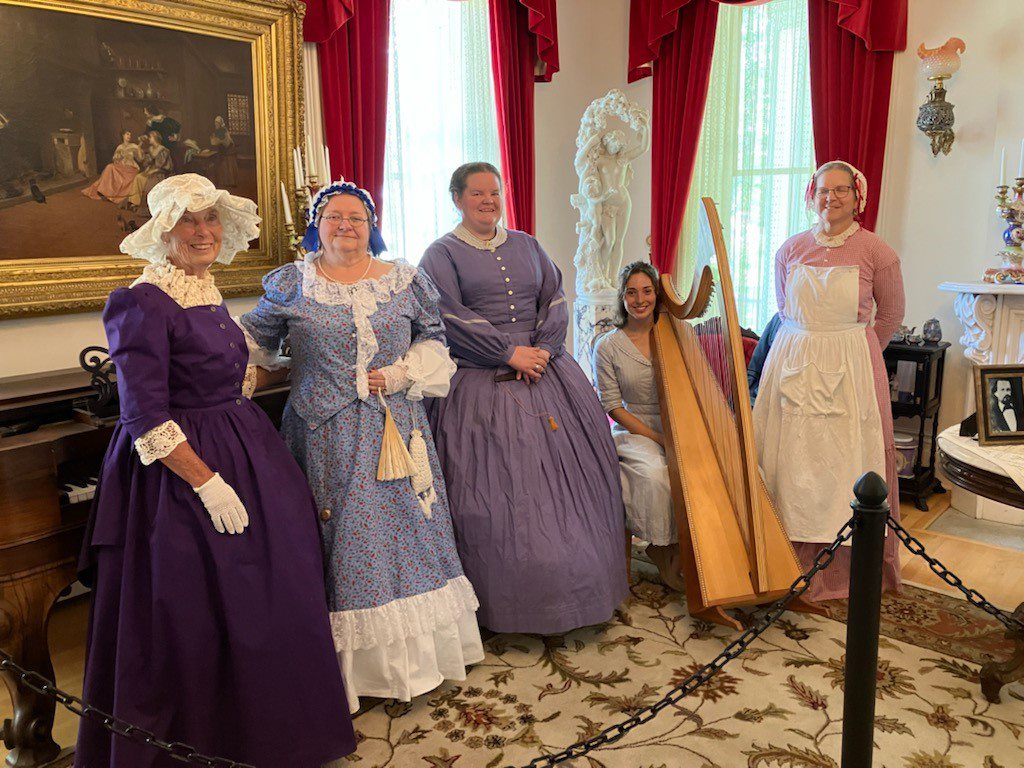 Various exhibits and demonstrations take place inside the historic Bowers Mansion twice a year (Spring & Fall). On event day, a mansion history talk will take place at the top of each hour and self-guided tours are available for $8 adults and $6 children & seniors (cash only please). For more information, please call 775-849-1825.
Evenings on the Ranch
This popular programming series is held Wednesday evenings in July at Bartley Ranch Regional Park. Performances take place on the Plaza pavilion turf, located next to the Western Heritage Interpretive Center and include Bluegrass music, Chautauqua performances, Cowboy Poetry and more! 
Galena Campfire Programs

Friday evenings during the summer offer an opportunity to bring the family out to Galena Creek Regional Park's Eagle Meadow for some fun, family-friendly programming. The programs will last about an hour, and will feature a different presenter each week. We'll even have the campfire ready for roasting marshmallows!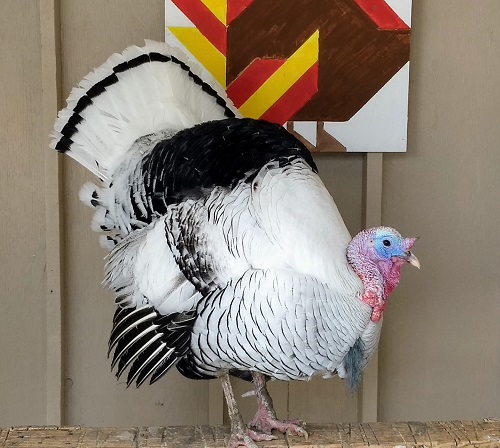 Meet the Turkeys
Celebrate the season of the turkey by bringing the family to Rancho San Rafael Regional Park's annual Meet the Turkeys Open House in November. You can count on a variety of activities to keep the family busy. Bring a camera to take festive fall and Thanksgiving photos with the turkeys! 
Events Calendar