Nevada Farms and Families (NFF)
The Nevada Farms and Families Area (NFF) is located in Rancho San Rafael Regional Park, next to the Wilbur D. May Museum in what was once the Great Basin Adventure Area (GBA). In 2008, the GBA closed down due to budget cuts from the Great Recession; visitors may still notice the defunct water flume ride and concession stand at the entrance. But many years later, thanks to dedicated and creative parks staff and hundreds of volunteers, the rebranded Nevada Farms and Families Area is full of beauty and fun things to discover!  
Community Garden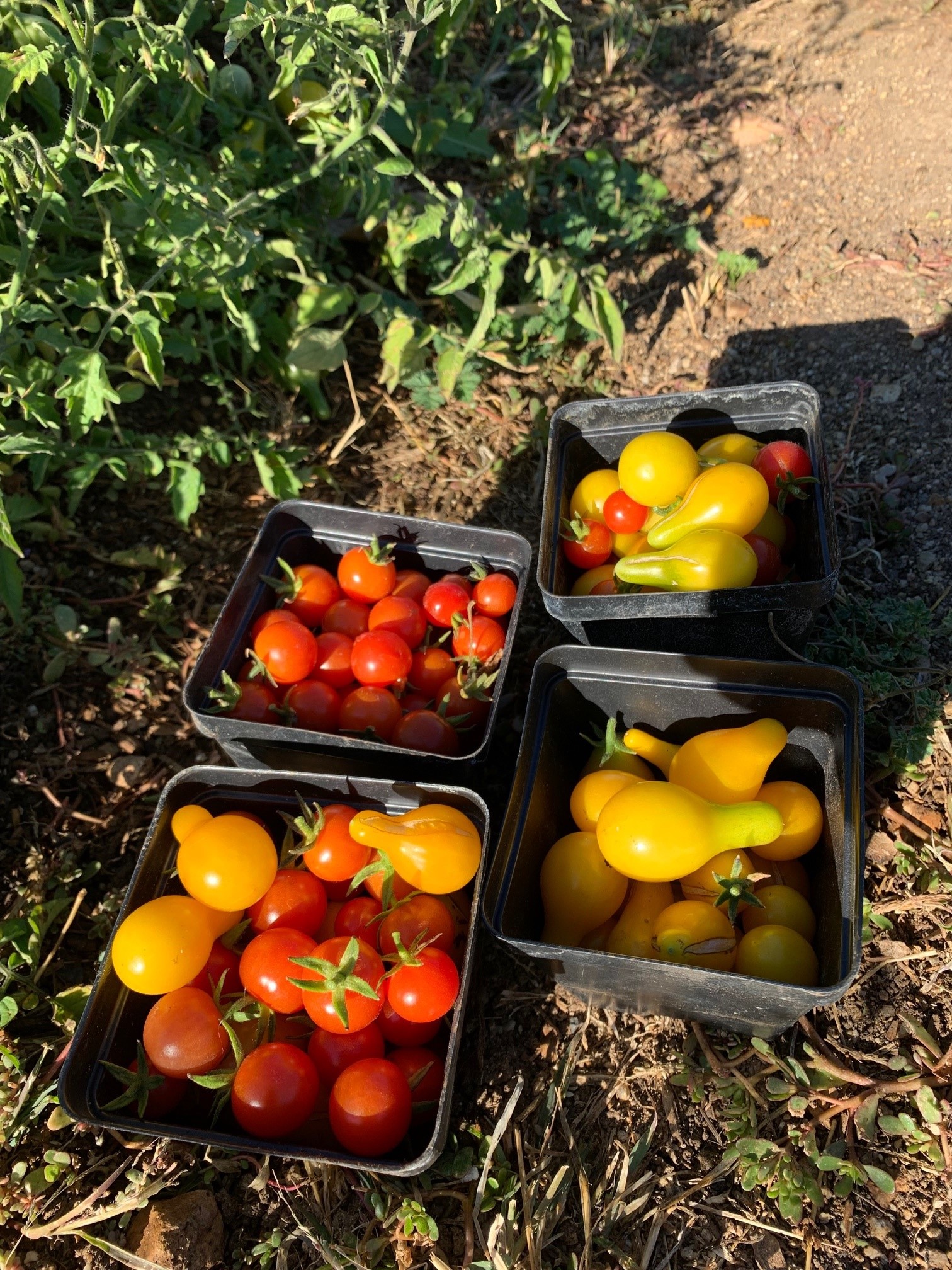 The Community Garden was started by the Rancho San Rafael Park Rangers in 2021 to give members of the public space to garden that they may not otherwise have. Some of the boxes and rows in the garden belong to community members and volunteers to grow their own produce, while others are demonstration areas managed by the University of Nevada, Reno Extension Washoe County Master Gardeners. Down to Earth Composting also helps to oversee the adjacent composting bins for soil amendment to use in the gardens, and all extra vegetables and herbs are donated to Reno Sparks Gospel Mission every week.
In 2023, the garden is expanding even more, as the Washoe County Leadership Academy has generously offered to donate funds and volunteer time, along with supplies donated by Western Nevada Supply, to expand the garden to provide more educational programming opportunities for the community. And with the start of gardening season, the park rangers and Master Gardeners will provide workshops and opportunities for hands-on practice. Keep an eye on the Washoe County Parks Calendar for upcoming programing. 
Pollinator Garden
Established in 2022, the Pollinator Garden is the newest feature still taking shape in the Nevada Farms and Families Area. Perfectly located next to the community garden, this garden features hundreds of native species sure to attract beneficial bees and butterflies. This area also features a stunning art piece and a soon to be completed seating areas and shaded outdoor classroom. Check out the Master Plan. 
Frequently requested resources: Pollinator Garden Entire Species List, Seed Mix Identifying Guide, Pruning Instructions
The Discovery Room
This charming building is home to a playroom that offers children of all ages a chance to explore, play, learn, and have fun! Open during the summer months Wednesday thru Friday with different theme weeks, volunteers lead activities and provides arts and crafts, storytelling, dress up opportunities and more. Check out the 2023 Summer schedule! The Discovery Room is always free of charge, and is also open (based on volunteer availability) many summer weekends and during special events. While visiting the Discovery Room, don't forget to check out the attached free library!
Turkeys and Chickens
We have one friendly turkey named Cranberry, a rooster named Max Volume, and one chicken named Dorothy. 


Additional Amenities:
Herman's Pond
Dinosaur themed playground
Wooden playground
Corrals
Barns
Historic tractors and farming equipment
Grassy open space 
Restrooms (open seasonally)