Prepare Ahead: Flood Insurance
Flood insurance is available to Washoe County property owners and renters, who are entitled to a reasonable rate because Washoe County is a member of the National Flood Insurance Program (NFIP).  It is required for properties within a special flood hazard area that are backed by federal loans. However, all property owners may benefit.
Approximately 40% of all flood insurance claims nationwide occur outside of the Special Flood Hazard Areas. Property owners can insure their buildings and contents, and renters can insure their possessions. 
Please remember, flood insurance commonly insures buildings, structures and contents. It does not cover landscaping, driveways etc. 
Call your local insurance agent for information on flood insurance or NFIP at (800) 638-6620 for more information. 
Additional information on the benefits of flood insurance is available in the FEMA newsletter, Why Do I Need Flood Insurance?
Learn More »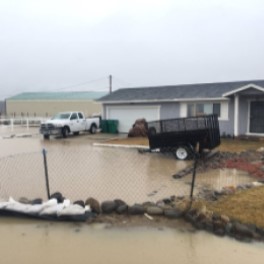 Information on the National Flood Insurance Program and support obtaining flood insurance is available online at 
www.fema.gov/flood-insurance
.