Child Care Facility Complaints
Washoe County Human Services Agency licenses child care programs in Washoe County and monitors them to ensure that they are meeting state and county health and safety standards. Washoe County is also responsible for investigating complaints against child care facilities and determining if child care providers are following current child care regulations.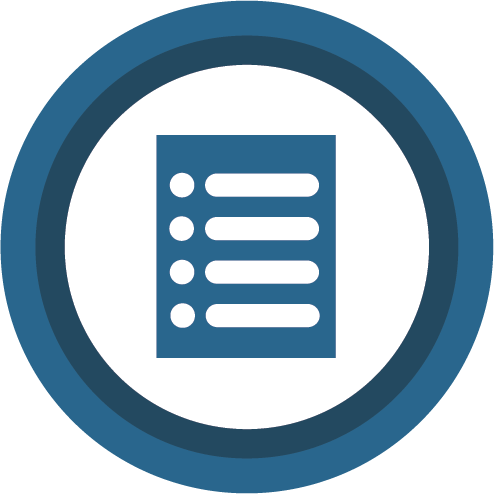 ---
FILING A COMPLAINT
You can file a complaint if you have a concern about a child care provider such as:
Inadequate supervision of children
Inappropriate discipline of children
Not having enough staff for the number of children in care
Someone providing child care without a license
Other health and safety issues
Anyone can file a complaint about a child care facility, and doing so helps protect the children in our community. It's better to be safe and report something that concerns you, even if you aren't sure that a rule has been broken.
How do I file a complaint against a child care facility in Washoe County?
What should my complaint include? 
The more inforamtion you provide as part of your complaint, the better!
Let us know: 
Your name and contact information. Our licensing workers might need to contact you to gather additional information or to update you on the status of your complaint. Your information is confidential, and we never share who makes a complaint with a child care provider.
The name and address of the child care center or family child care home
What happened that concerns you?

Be as detailed as possible!

When did it happen, including dates and time?
Where did it happen?
Who was involved and what are their names?

A home provider?
A teacher?
One or more children?

Do you have any pictures or other documentation that supports your complaint?
If you believe there is physical or sexual abuse involved as part of your complaint, you should also report it to child protective services and local law enforcement.
Washoe County Child Protective Services: 1 (833) 900-SAFE (7233)
Reno Police Department: (775) 334-2677
Sparks Police Department: (775) 353-2231
Washoe County Sheriff's Office: (775) 328-3001 
Please note, child care licensing does not investigate matters such as payment issues, attendance concerns, and employer/employee relations.
What happens after I make a complaint?
A supervisor will review the complaint, determine if there may have been a regulation violation, and assign to a licensing worker if it meets investigation criteria.
Once a complaint is assigned, a licensing worker will make an unannounced visit to the child care center or family child care home within 3 business days.
The licensing worker will gather information from a variety of sources to determine if a regulation was violated. Information may be obtained from:

The reporting party
Child care staff and management
Video footage
Incident reports
Photos
Other resources depending on the nature of the complaint

The complaint will either be:

substantiated, meaning there is enough evidence to support that a violation likely occurred,
unsubstantiated,meaning there was not enough evidence to support the allegation,
unable to prove or disprove, meaning there was not enough information to support a decision either way.

If the claim is substantiated, licensing will work with the provider to ensure any concerns are corrected.
The results of all investigated complaints are made public. Anyone can search the Child Care Licensing database to see if a provider has any complaints or violations.Investigation reports do not include information about the person who made the complaint.