UMR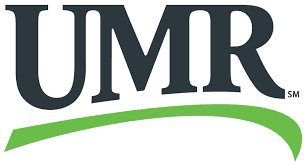 UMR, a UnitedHealthcare company, is a third-party administrator (TPA) with over 70 years of experience. This means, Washoe County has partnered with UMR to process member claims incurred on our PPO, HDHP, and dental plans. UMR will work with our other benefits partners, MaxorPlus (pharmacy benefit administrator) and Guardian (dental network), to ensure claims are processed timely and accumulators (deductibles and maximum out-of-pockets) are accurate.
UMR also provides the access to the national UnitedHealthcare Choice Plus Network. The UnitedHealthcare Choice Plus network offers Washoe County plan members a wide selection of quality health care providers, including 56 hospitals and more than 11,800 health care professionals throughout Nevada. Additionally, with more than 6,000 hospitals and 1.2 million providers, the nation's largest, proprietary provider network accounts for approximately eight out of 10 available physicians and nine out of 10 hospitals across the U.S.
If you are concerned about continuity of care for medical conditions such as (but not limited to): Acute heart disease, Cancer, Acute trauma (such as bone fracture), Organ transplant candidates awaiting a donor, any immediate post-surgical follow-up included in the surgical fee paid for surgery received prior to January 1, 2023, or Maternity in the second or third trimester; please complete the Transition of Care Request and return it to the UMR team indicated on the form.
When selecting the PPO or HDHP for coverage, you will have the following Washoe County contracted partners working for you to help with your medical, dental, and pharmacy needs for 2023:
​​​​​​​
​​​​​​​
---
Additional UMR Resources