Loose or Confined Stray Animals
IMPORTANT:
If you are reporting an animal that is on the freeway, sick or injured, aggressive, on school grounds, or any situation where an animal is a threat to public safety, please call (775) 322-3647(DOGS).  These are high priority calls and require our immediate attention.
Reporting a Stray Animal
The Law: Washoe County Code 55.460
Unlawful for animal, except cats, to be at large in the congested areas. Cats are considered free roaming animals and are not subject to containment laws.
It is unlawful for any animal, to endanger property, public safety or any other animal
An animal control officer or any other person may take up and impound at the animal services center
Feral Cats 
It is the position of WCRAS and the Nevada Humane Society (NHS) that Trap, Neuter, Return, Monitor (TNRM) is the preferred method of feral cat management. It is the policy of both organizations to rigorously pursue the reduction of feral cats through TNRM in accordance with applicable Washoe County Code 55.475.
For more information or help with feral cats or trapping, please contact NHS (775)856-2000 ext. 200 or 2825 Longley Lane Ste. B
Additional resources: The Truth about Feral Cats (NHS)   Alley Cat Allies
Picking up a Confined Stray Animal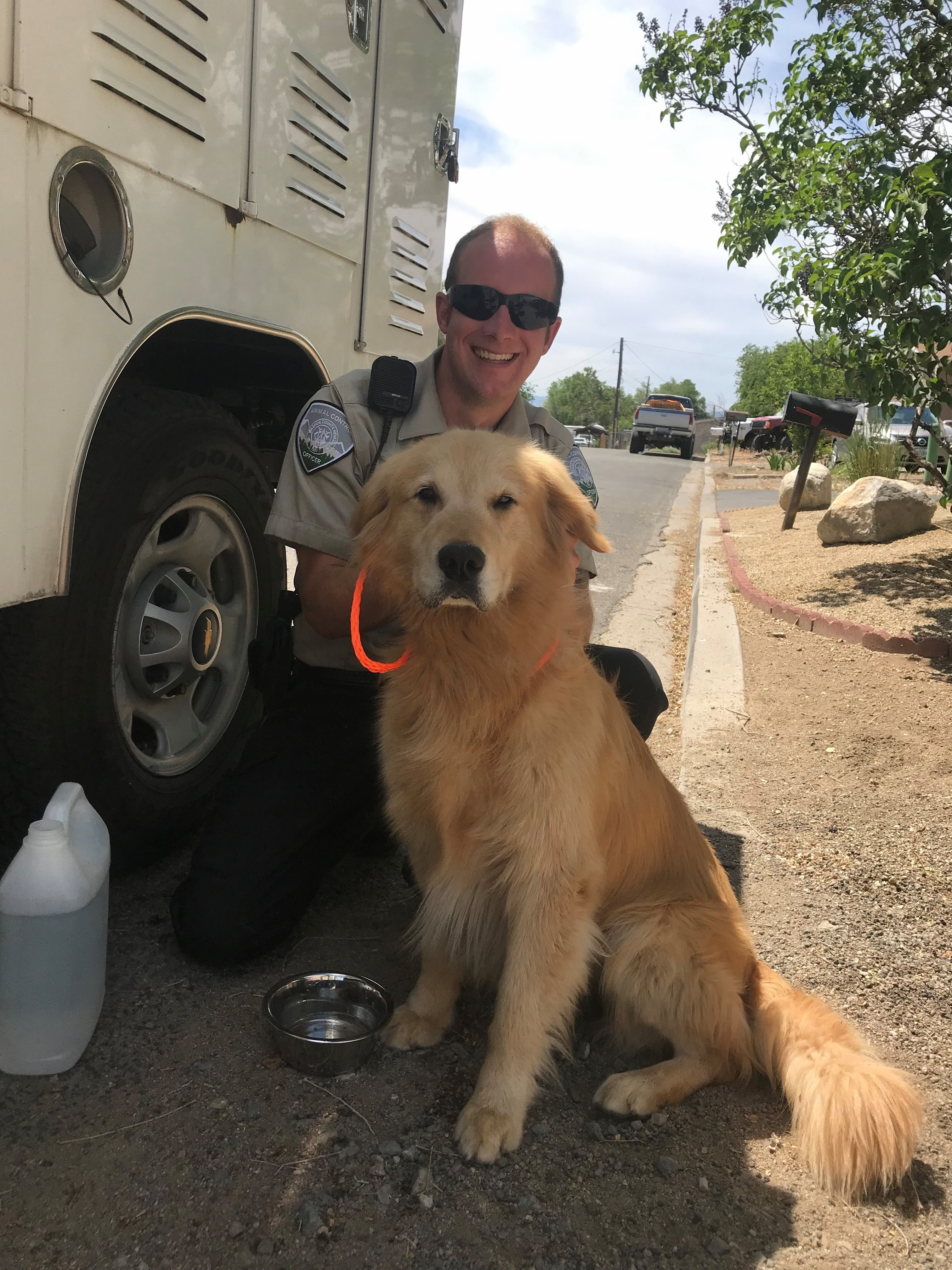 If you have confined a stray animal, you can request an officer respond to impound it; officers are on duty from 8:00 am to 10:00pm 7 days a week.  There may  be delays during periods of high call volume. You must be present when the officer arrives in order for the officer to pick up the animal. If you would prefer, you can bring the animal to the Animal Services Center at 2825 Longley Lane Ste. A Monday through Friday, between 8:00am and 5:00pm. 
WCRAS does not pick up cats unless they are sick, injured or have bitten someone. If you have confined a stray cat in a cage or humane trap, you can bring it to our facility during business hours, Monday through Friday 8am to 5:00pm or Saturday 11:00am to 3:00pm. WCRAS partners with the Nevada Humane Society in the TNRM program for feral cats.

Note: For information on surrendering your pet, you may contact the Nevada Humane Society at (775)856-2000.
To report a stray or confined animal, please include the following information
Location of the animal. (street or nearest landmark)
     or
Address where the animal is being contained
Description of animal (white poodle, brown horse etc)
Direction of travel if applicable (west bound on 1st St.)
The time you observed the animal
Was the animal wearing a collar or anything else that would help identify it?
Please include your contact information so an officer can contact you if necessary.
Notice: All reports are subject to public records request.