Lost Your Pet?
Many people consider their pets family members and losing them can be a difficult and stressful time.
We've compiled some steps and tips to help you get your best friend home quickly and safely.
---
1. Submit a lost pet report
Complete a Lost Animal Report with Washoe County Regional Animal Services
---
---
Lost pets are often brought to the shelter by good Samaritans or Animal Service staff.
Use the button to view pets reported as found by the public as well as stray pets currently at the shelter.
Check back periodically, this list is updated every 30 minutes.
Learn More »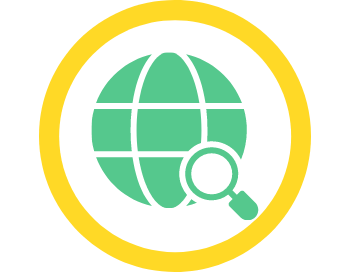 3. Check local websites for lost and found pets.
4. Walk the neighborhood 
---
Ask your neighbors, postal carriers, delivery drivers, and others in the vicinity if they have seen your pet; provide them with a picture of your pet, if you have one.
---
Post flyers throughout your neighborhood, local grocery stores, bulletin boards, veterinary offices, and community areas.
Learn More »
---
Call your microchip company to to report your pet lost and verify your information is up to date.
WCRAS may be able to assist you if you know your pet's microchip number.
Verify WCRAS has up to date contact information for you.
Click the button to submit updated contact information to WCRAS.
Learn More »
---
Pets that have been at the shelter for 5 days or more may be transferred to another facility. Check to see if your pet was transferred to another facility.
Learn More »
---
Although we never want to consider that something bad could have happened to our pet, Animal Services keeps a record of deceased animals and the general areas they were picked up from to help provide closure to the families. These records are kept for 30 days.
Learn More »