Washoe County Sheriff's Office
The Washoe County Sheriff's Office is a modern, dedicated, community-oriented law enforcement agency.  The Sheriff's Office is responsible for all law enforcement patrol duties within the unincorporated area of the county, the service of civil process, records retention, issuing concealed weapons permits, court security, forensic investigation, criminal investigation, and all search and rescue functions within the county. The Washoe County Sheriff's Office is also responsible for operating the only adult detention facility for pretrial detainees within Washoe County.
WCSO Mission Statement
To serve the residents of Washoe County, consistently earning the public's confidence by providing a safe and secure community using the highest quality law enforcement, detention, and support services possible within the resources entrusted to us.
WCSO Recruitment Information
 Deputy Sheriff - Recruit and P.O.S.T. Certified
Washoe County maintains two lists for persons interested in employment as a Deputy Sheriff. 
One list is the Deputy Sheriff Recruit where the candidate has no prior law enforcement experience or training. 
The second is a list of P.O.S.T. Certified Persons who have been awarded a valid P.O.S.T. Category I certificate.
Washoe County has implemented a continuous testing process for both lists described above. Applications for these positions are accepted only when the position is posted under Job Opportunities.
---
Hiring Process Overview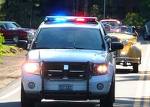 1. Application Process
Applicants must meet the minimum qualifications and complete the required application materials.
Minimum qualifications include 21 years of age within six months of application, 21 years of age at the time of appointment, high school diploma or GED, no felony or gross misdemeanor convictions, and U.S. citizen at time of application.
In addition, the minimum qualifications for Deputy Sheriff include possession of valid Category I P.O.S.T. certificate.
Complete the required online application and submit by the deadline date.
Sheriff's Self-Screening Checklist

2. Written Online Exam
Completed applications will be screened for minimum qualifications.  Applicants meeting the minimum qualifications, will be emailed an invitation to take an online exam. Please refer to the job announcement for additional details. 

  3. P.O.S.T. Physical Readiness Test
Candidates who complete the written online exam with a passing score will be scheduled for the next Nevada P.O.S.T. (Peace Officer Standards and Training) Physical Readiness Test (PPRT). The exam consists of exercises to measure an individual's strength, endurance and agility.  The exam is pass/fail.  Please refer to the job announcement for details on the approximate examination dates.
Deputy Sheriff P.O.S.T. Certified
Vertical Jump - 14 inches
Agility Run - 19.5 seconds
Sit-ups – 30 (60 second time limit)
Push-ups - 23 (no time limit)
300 meter sprint – 68 seconds
1.5 Mile Run – 16:57 (minutes : seconds) - (you may run with an iPod/MP3 player)
Nevada Peace Officer Standards and Training Physical Readiness Test
4. Background Investigation
Top scoring candidates will be sent to the Washoe County Sheriff's Office Background Division.  Investigators will contact employers, friends, neighbors, relatives, and creditors to verify the information you provided. It is imperative that you are honest and describe all incidents truthfully, rather than have the negative findings discovered in the course of the background investigation. Any failure to be candid and honest in any phase of the process will result in immediate rejection of any candidate. Honesty and trustworthiness are important characteristics of a Deputy Sheriff.

    5. CVSA (Computer Voice Stress Analysis) Examination
Selected candidates will be required to take a CVSA examination to verify information provided in earlier steps of the selection process. The examination is conducted by a certified CVSA Examiner.
6. Hiring Board 
The background investigation files for all candidates under consideration are submitted to a Hiring Board consisting of WCSO Command Staff. Based on the facts and information from the background investigation, the Hiring Board will make a recommendation to give a conditional offer of employment to a candidate or reject a candidate for employment.

7. Medical Examination and Drug Screening
Selected candidates will be required to have a medical examination and drug testing performed by a physician designated by the Sheriff. The cost of this examination will be borne by the Sheriff's Office. Certain conditions may disqualify a candidate from consideration.

8. Psychological Screening
Selected candidates will be required to undergo a psychological screening. This consists of a battery of tests and an interview with a psychologist.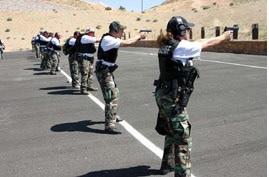 9. Academy
Selected candidates will be invited to attend the Northern Nevada Law Enforcement Academy held at the Regional Public Safety Training Center (RPSTC).
Reserve Deputy
If you are interested in becoming a Reserve Deputy, please visit Reserve Deputy Program. This link will provide you with specific information on the necessary qualifications, selection criteria, and the required application.  Once you print and fill out the application, you can submit it directly to the Sheriff's office for review.  If you have any additional questions, please call 328-2196.
Phone: 775 328-2081 Fax: 775 328-6119 Hours of Operation: Monday-Friday, 8:00 AM-5:00 PM    
---
Washoe County is proud to be an equal opportunity employer and is committed to a diverse workforce that creates a sense of belonging for all employees and citizens, thereby encouraging persons from all backgrounds and experiences to apply for employment.
Washoe County will recruit, hire, train and promote into all job levels without regard to race, religion or belief, gender, marital status or domestic partnership, familial status, national origin, age, mental or physical disability, pregnancy, sexual orientation, gender expression or identity, genetic information (GINA), veteran status, political affiliation, membership in an employee association or union or any other protected class under applicable federal or state law.