Zach Young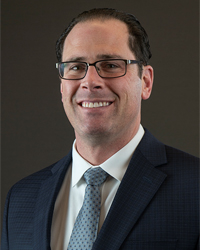 Phone: 775.328.3200
Assistant District Attorney (ADA) Zach Young graduated from Santa Clara University in 2001, earning degrees in Political Science and Communications. He went on to earn his juris doctorate degree from the University of the Pacific McGeorge School of Law in 2004, where he graduated with distinction and obtained a Criminal Justice Concentration. Immediately following graduation, he accepted a clerkship for the Honorable Steven R. Kosach of the Second Judicial District Court in Washoe County. Thereafter, Zach was hired by the Carson City District Attorney's Office as a Deputy District Attorney, where he prosecuted felony and misdemeanor offenses.
In 2007, Zach was recruited to join the Washoe County District Attorney's Office. Since then, he has handled a wide variety of criminal cases as a Deputy District Attorney including service in the Office's Major Violators Unit for 4 years. As a prosecutor, Zach has successfully tried some of the most complex and challenging cases seen in our area including murders, multi-defendant cases, gang offenses and matters involving serious habitual offenders. He was promoted to Chief Deputy District Attorney in 2018, wherein he supervised and led a team of felony trial attorneys while continuing to prosecute homicide cases. In August of 2020, Zach was promoted to the ADA position, and currently oversees the work of the entire Criminal Division. Throughout his career, Zach has remained steadfast in his commitment to this community and those who live here.
Zach has been an instructor for a college Criminal Procedure course, taught at the Nevada Department of Public Safety Academy, and has presented at various conferences concerning an array of criminal justice subjects.