Prevention before Panic
What can you to do keep your pet from becoming lost and improve their chances of coming home if they do? Animal Services has created some simple steps you can take to keep your pets safe.
Get your pet a personal ID tag to wear
Remember to keep information current on dog or cat ID tags!
WCRAS offers Personalized ID tags with a donation of $5 to the Injured Animal Fund.
For a low cost method of having contact information on your pet you can write your information on their collar with a sharpie.
Animal Services offers free, walk-in, microchipping for all Washoe County Residents 
Keep your information current with the microchip company and Animal Services
Is your pet microchipped but you no longer have the microchip information? Bring your pet in and we can scan the chip, register it in our system, and provide you with the microchip information you need.  
Learn More »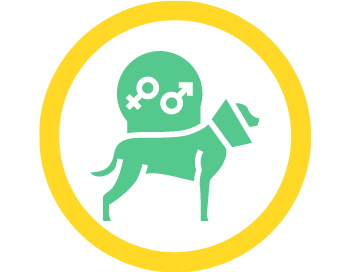 ---
Spaying and neutering your pets has a many great benefits. Spaying or Neutering you pets can help your pets live longer happier lives. Studies show that spaying or neutering your pets can decrease sexual roaming in about 90% of cases.
Learn More »
---
By keeping your license current with WCRAS, you are helping keep current contact information on file to reunite your pet!
Learn More »
Pet-proof your home and yard
---
Check your fences and doors. Unsecured doors and fences can make it easy for a pet to get out of the yard or home and become lost. If there is a way to get out, many animals will find it!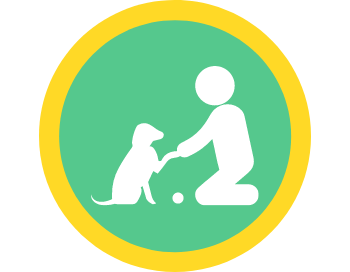 Work on your pet's behavioral and emotional issues
---
Always take extra precautions with fireworks and thunderstorms, as these loud noises often frighten dogs and cats to the point of panic.
Provide plenty of enrichment for your pet with attention, exercise, puzzles and toys.
Provide training for your pet to keep them engaged and create positive behaviors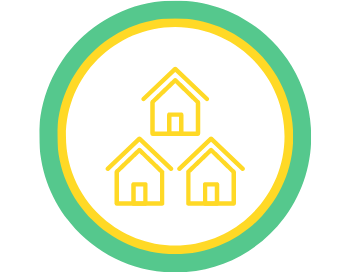 Introduce your pet to your neighbors!
---
Many pets wander into a neighbor's yard if they if they get lost. Your neighbor can help get your pet back home if they know your pet.
Leash up
---
Always keep your dogs on a leash with a well fitting collar when going for walks or car rides. Anything can get their attention, and cause them to dash into the street.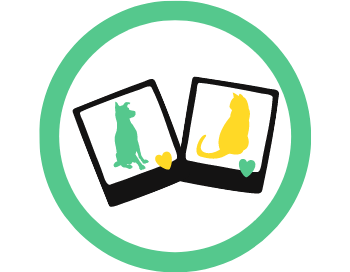 Have photos of your pet
---
Having current photos of your pets readily available will allow you to search for your pet more effectively whether you are asking others if they have seen them, creating a lost pet report, or creating fliers to post around your neighborhood.