Field Registrar and Registration Drive Training
Are you prepared to register voters for the upcoming election cycle?
Are you getting the most out of your voter registration drive efforts?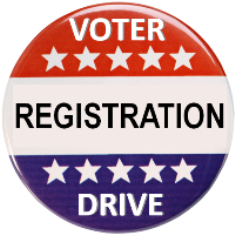 Washoe County Registrar of Voters Office encourages individuals to attend training if you plan on registering citizens to vote.
Take advantage of our free training session. A private session can be arranged for organizations that will be deploying a number of volunteers.
At the end of training you will have the option to become a deputized Field Registrar, if you wish.
Here are some of the topics I will be covering:
What is a Voter Registration Drive?
Appropriate Conduct
Qualifications to Register to Vote
Completing the Voter Registration Application
Important Dates
See attached flyer for dates and times. Please call to reserve a spot or to book a private session (775) 328-3670.