Truckee Meadows Trails Challenge
Get fit by exploring your parks with Truckee Meadows Parks Foundation!

Are you up for a challenge? As part of its Healthy Parks Healthy People initiative, Truckee Meadows Parks Foundation has created the Truckee Meadows Trails Challenge. The Trails Challenge is a program in partnership with Washoe County, City of Reno, and City of Sparks. Designed for all ages and ability levels, the Truckee Meadows Trails Challenge is a great opportunity to explore countless miles of park trails while improving your health, body, and mind. The Trails Challenge is self-guided and self-paced.
With registration, all Trails Challenge participants are welcome to participate in monthly guided hikes focusing on cultural and natural history. Participants will also receive access to the Trails Challenge members-only Trails Challenge guidebook, newsletter and Trail log. Beginning in 2021, the Trails Challenge guided hikes are now themed and provide a gift at each hike for the first people to sign up. Join us and experience the joy of challenging yourself on the trails! 
Get started by downloading a copy of the Truckee Meadows Trail Guide!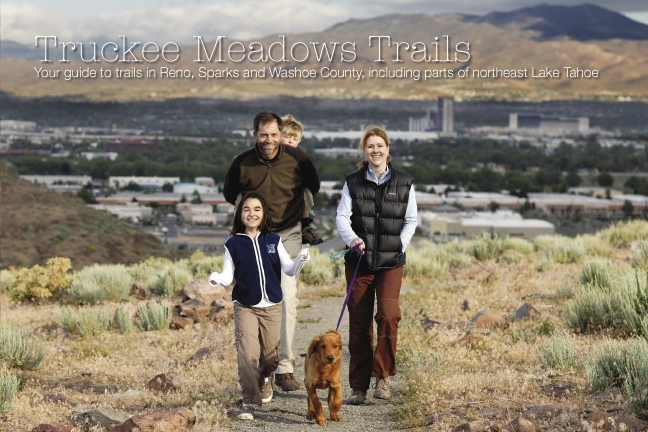 Truckee Meadows Parks Foundation, based in Reno, Nevada, is an incorporated, nonprofit organization founded in 2012 by members of the community concerned about the economic impact on parks within the geographic area known as Truckee Meadows. TMPF strives to enhance the quality of life for all citizens of the Truckee Meadows by ensuring the long-term sustainability and improvement of our parks. The Foundation accomplishes its mission by offering park-based educational and recreational programs designed to increase community-wide awareness, appreciation, and stewardship of Truckee Meadows parks. Through the Truckee Meadows Parks Endowment, the Foundation provides strategic financial support for new and existing park infrastructure and programs, and administers opportunities to support our parks in perpetuity through legacy gifts.
To learn more about Truckee Meadows Parks Foundation, visit www.tmparksfoundation.org, email info@tmparksfoundation.org or call (775) 410-1702.