Crystal Peak Park
561 Crystal Park Road, Verdi, NV 89439 (click here to view a map)
Park Ranger Office: (775) 828-6612
This 56 acre park is characterized by large shade trees along the Truckee River. The roadways and parking lots are paved, providing direct access to the river. Five individual picnic sites plus 2 small group areas (non-reservable) are available as well as restrooms facilities.  Stroll along the interpretive loop trail and learn about the rich history of the park grounds.  Fishing is available at both the river and the Verdi Pond. 
Crystal Peak Park is home to a wide variety of plant and animal species. Click here to view the species list.

Media
The park and its history has been featured in various videos. Click the links below to view them:
Park History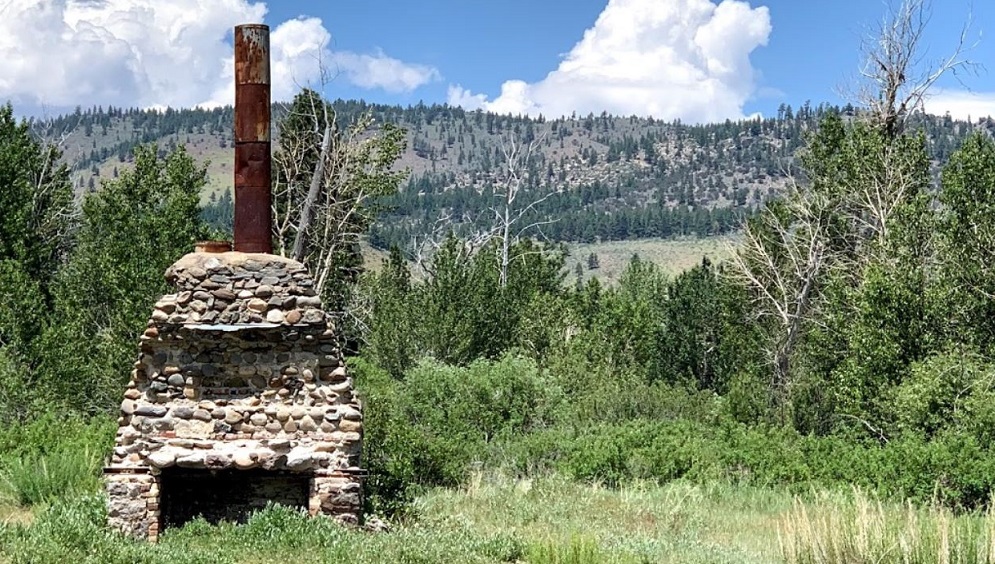 During the 1860's, this area was used by the Verdi Lumber Company for harvesting and processing timber (used for the construction of the mines in Virginia City as well as for railroad ties). The ponds here were used for ice harvesting as well as for timber storage before being processed in the Verdi Sawmill that was located adjacent to the ponds. The Verdi Lumber Co. sawmill burnt down in 1926 after which time it was never rebuilt.
After that time, until 1938, Crystal Peak Park was home to the Verdi Glen Resort which contained a pool and dressing rooms, a restaurant, and nightclub. A fire in 1938 consumed the resort and it was never rebuilt. An outdoor fireplace from this resort still remains today along with the foundation of the swimming pool and fountain which you can see while walking along the Interpretive Nature Trail.
After the fire and subsequent abandonment of the Verdi Glen Resort in 1938, Guy Marsh purchased the property. Guy built a house on the foundation of the restaurant/dancehall portion of the Glen Resort and lived there with his wife Florence for many years.
In 1993, Florence deeded the property to Washoe County at which time Crystal Peak became a park for the community.
Activities: BBQ/Picnicking,  Walking/Hiking Trails,  Fishing,  Bird Watching,  Junior Ranger Program,  Photography