Swan Lake Nature Study Area
Playa - off the north end of Lear Boulevard (click here to view a map)
Park Ranger Office: (775) 785-4512
---
CONSTRUCTION NOTICE: The boardwalk of the Swan Lake Nature Study Area was damaged during a high wind and wave event - knocking the boardwalk off the stabilizing piers. It has been closed since October of 2019 and we plan to have a contractor remove the boardwalk during the summer of 2021. During construction, a portion of the parking lot will be blocked off intermittently during this time. The pathway to the dock will be closed to the public until construction is complete.
We appreciate your patience and look forward to sharing news from the Swan Lake Advisory Board on new and improved access.
---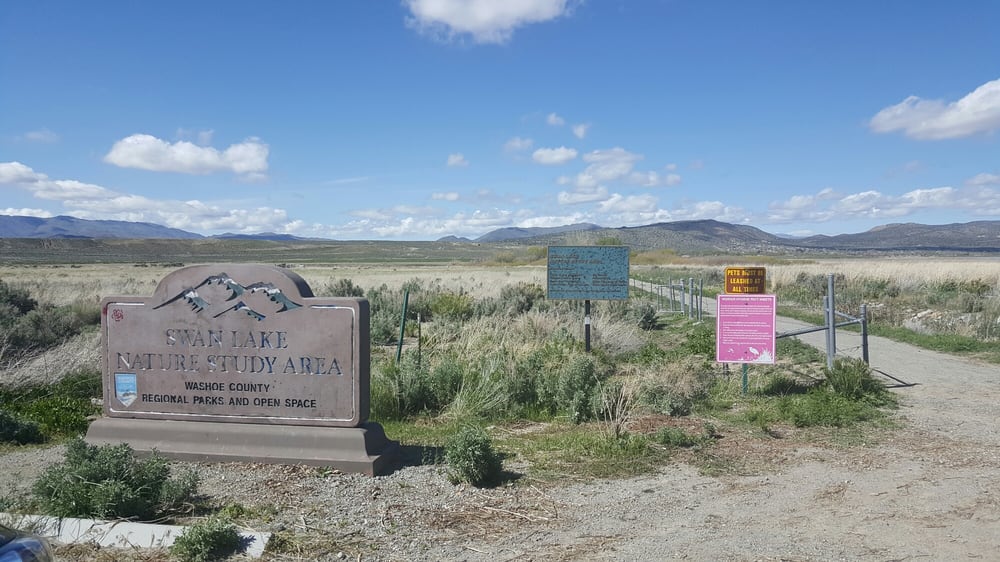 A nationally recognized birdwatching area, Swan Lake Nature Study Area is just minutes from the greater Reno-Sparks area. Swan Lake is a designated Important Bird Area because of its unusually diverse population of birds, including swans. A 600-foot long boardwalk takes visitors into the wetlands area. The park also features a number of hiking trails and a portable restroom.
For a nice video of the area (thanks to Neil Lockhart Photography), click here.
Trails
The Swan Lake Nature Study Area Trail is featured in the Truckee Meadows Trails Guide which can be
downloaded here
. Look on page 50.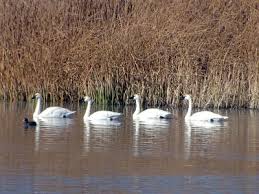 Park History
Formerly called Lemmon Valley Marsh and dedicated in April 1999, Swan Lake Nature Study Area is a nearly unspoiled wetland in the midst of suburban housing and warehouses. Depending on annual precipitation, the wetland varies from 100 acres to 1,000 acres. Surrounded by sagebrush, greasewood, and other desert vegetation, this large, shallow lake has a marshy habitat on the west side and adjacent sewage treatment ponds on the east. Over 150 bird species have been recorded here. Burrowing Owls often nest in man-made boxes located at the west and north edges of the nature study area.

Activities: Bird Watching,  Photography,  Junior Ranger Program,  Hiking/Walking