Adult Programs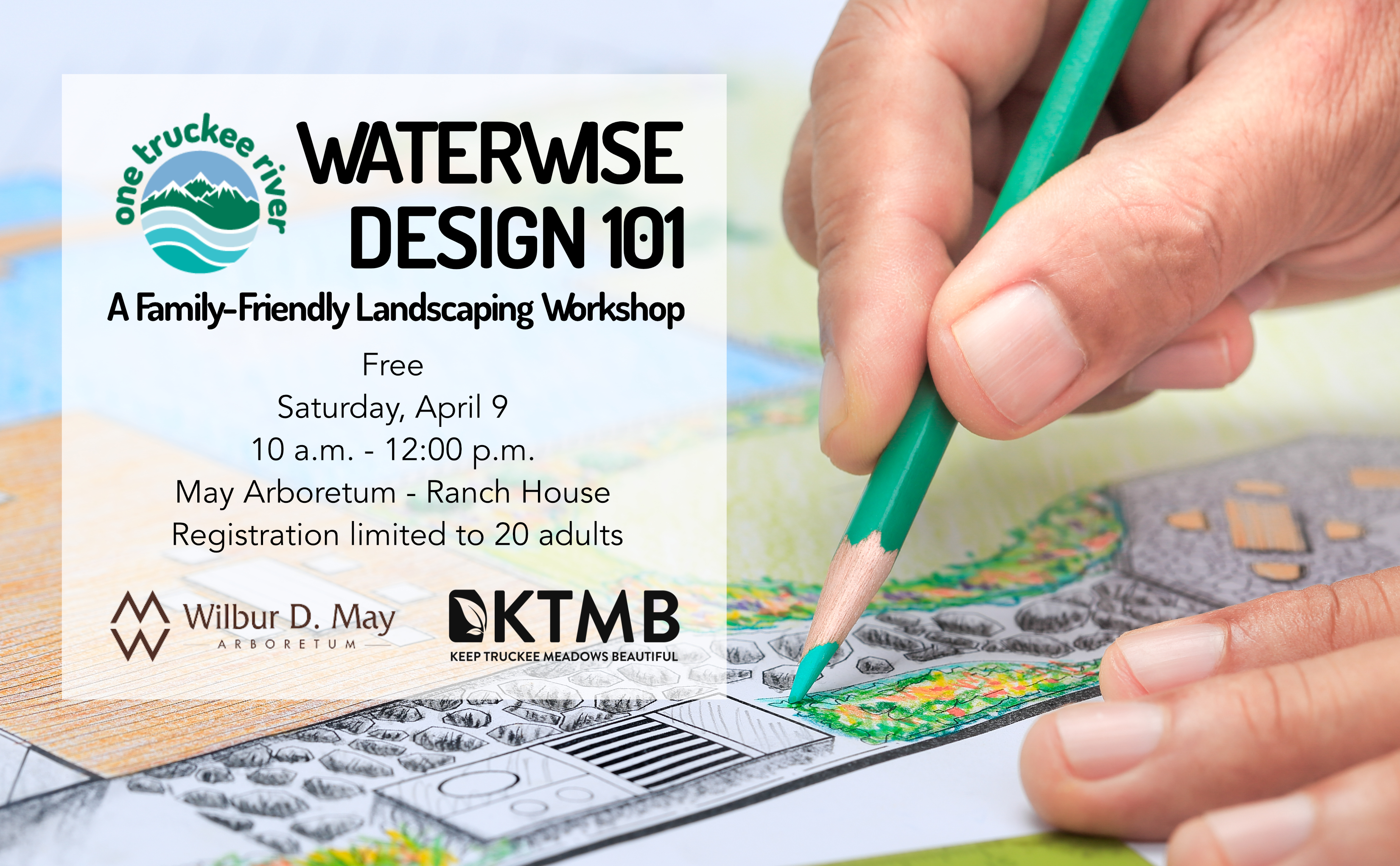 Want to update your yard but don't know where to start? Looking for a weekend activity for the whole family? We've got the perfect class for you!
Who:   You and your kids (age 5+)
When:  April 9th, 10 a.m. - Noon
Where:   May Arboretum at the Ranch House (1595 N. Sierra St.)
Why:   It will be fun and get the whole family out of the house!
What to Expect:
The May Arboretum is teaming up with One Truckee River and Keep Truckee Meadows Beautiful (KTMB) on a dual adult and kids landscaping program.
We'll start out with an interactive storytelling activity about the history of the Truckee River Watershed with the whole family. Then the adults will break off to take a landscape design class with One Truckee River, while kids participate in a "Watershed Warriors" lesson led by KTMB.
The adult session will be a hands-on class that covers landscape design basics. You'll learn how to design a personalized yard that reflects your style and needs and also thrives in the Truckee Meadows.
The kids session will include hands-on activities about the importance of keeping our water clean, followed by a guided hike in the Arboretum.
Registration:   Registration is required, and each adult and kid must have a ticket. Registration is limited to 20 adults and 50 kids. Click here to register.