Campus History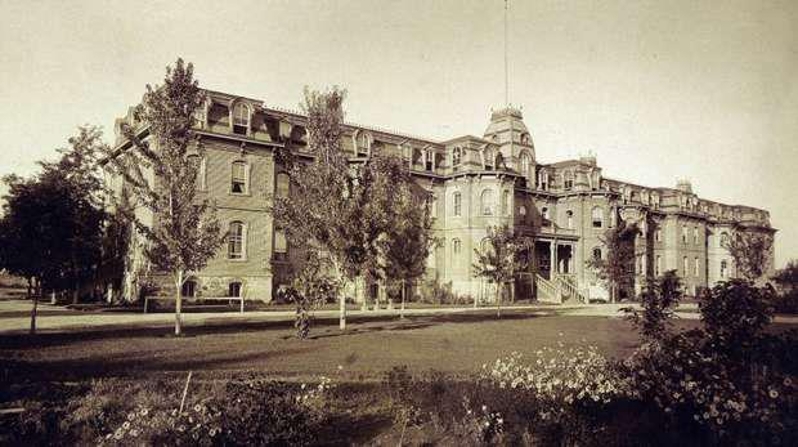 In the early 1800's, 92 acres of land located adjacent to the Truckee River were deed to the State of Nevada for the benefit of the mentally ill and disabled.  The Nevada Insane Asylum (known as building 1) opened its doors in July 1882.  148 patients, called inmates at the time, occupying this new facility arrived by train from Stockton, California.
Due to its great distance from Reno (3 miles out of town, as Sparks didn't exist until 1905) and in keeping with the times, the "asylum" was a working farm and remained so through the 1960's.  They grew alfalfa, fruit trees and vegetables, raised cattle, pigs, and chickens, and had a dairy.  Most of the product from the farm operation was used to feed the patients and staff, with occasional surplus being sold.  Since the facility was principally self-sufficient, there were numerous support buildings as well, including barns, maintenance shops, a boiler plant, laundry, morgue and cemetery.
Over the years, the Asylum suffered neglect.  The original building was poorly constructed and in constant need of repair.  Adding to the repair problems was continual patient population growth.  Counties admitted "old, harmless, incurable, idiotic and imbecile patients", in an effort to relieve the expense of maintaining care for them.  By 1895 the building, which had been designed to house 160 patients, contained 196. The legislature that year approved $15,000 to build and furnish an annex on the eastern end of the building to accommodate 75 additional patients.